Denver Military Defense Attorney
Military service members have many of the same rights and responsibilities as civilians, but there are special rules pertaining to the expectations they face in terms of their conduct in the military. The Uniform Code of Military Justice (UCMJ) is a set of laws specific to members of the military, and it is vital to understand the implications of UCMJ Article 32: Preliminary Hearing. An experienced Denver military defense attorney is a valuable asset for an Article 32 hearing.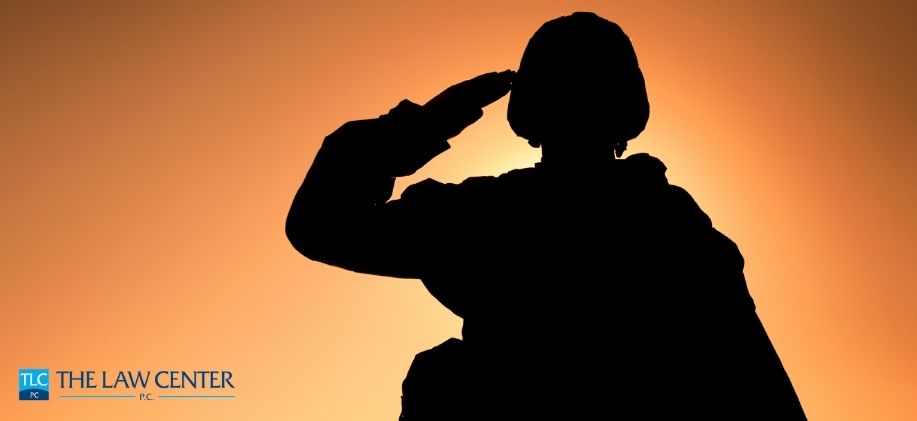 Experienced Military Criminal Defense for Denver, CO, Clients
The attorneys at The Law Center P.C. have years of experience helping service members from all branches of the military with all types of criminal cases. An Article 32 hearing may be a preliminary step in a criminal investigation of a service member, but it is vital to understand that this is very similar to the pretrial arraignment process that a civilian would face. If you have been notified of an impending Article 32 hearing, it is vital to consult a defense attorney you can trust.
You have a very limited time in which to craft your defense. Depending on the details of your specific situation, you may need to gather evidence that disproves the allegations against you or look for ways to mitigate your penalties if you did violate the UCMJ. An experienced Denver military defense attorney can help you choose the optimal path for your situation.
Our firm takes time to learn as much as we can about each client we represent. We know that no two cases are alike, but any criminal case in the military has the potential to negatively impact the service member's career in various ways. When you have a Denver military defense attorney on your side, you can approach this difficult situation with peace of mind, and your attorney can help uncover all possible defenses that may improve your situation.
Understanding the Article 32 Hearing Process
Whenever any member of the military is accused of a UCMJ violation, their commanding officer will initiate Article 32, which is the preliminary hearing process for a criminal investigation. The primary purpose of an Article 32 hearing is to formally read the charge or charges against the defendant and for the defendant to enter their plea.
A preliminary hearing officer will be appointed to the case, and this individual will preside over the Article 32 hearing. All available evidence and witness testimony will be presented, and the preliminary hearing officer will be responsible for reviewing the evidence and testimony for credibility.
After completing this review, the preliminary hearing officer will make nonbinding recommendations based on their findings. They may recommend that the charges against the defendant be dropped due to lack of sufficient evidence, or they may recommend the case proceed to a court-martial. It is also possible for the preliminary hearing officer to recommend nonjudicial punishments that the defendant's commanding officer may implement.
The Article 32 hearing offers the defendant the chance to contest the charges against them by presenting their own exculpatory evidence and witness testimony. It is vital for the defendant to take full advantage of this opportunity, but this will be difficult without reliable defense counsel on their side.
When you choose The Law Center P.C. as your defense representation, we can immediately begin investigating the details of your case to help formulate an effective defense. We have successfully helped many past clients with all types of military criminal court proceedings for all types of alleged UCMJ violations, and we are ready to put all our resources and experience to work for you.
UCMJ Article 32 FAQs
Q: What Happens After an Article 32 Hearing?
A: The purpose of an Article 32 hearing is to determine whether further proceedings are necessary regarding a service member's alleged conduct. Once the Article 32 hearing has concluded, it is possible that the case may be dropped, the service member's commanding officer will issue penalties at their discretion, or the case may be referred for court-martial.
Q: Is an Article 32 Hearing Open to the Public?
A: Technically, yes, an Article 32 hearing is a publicly available proceeding. The hearing is also open to the media. Whether any members of the public will actually attend the hearing typically depends on the nature of the case and whether it has gained any attention among members of the community.
Q: How Long Does the Article 32 Process Take?
A: The military criminal justice system tends to move a bit more swiftly than the civilian criminal justice system. As an Article 32 hearing is similar to a pretrial arraignment for a civilian, this hearing will typically occur fairly soon after the service member has been notified of their alleged UCMJ violation. The hearing will likely only require a single session, but a more extensive case can take several months to complete if it has been referred for court-martial.
Q: Do I Need a Defense Attorney for an Article 32 Hearing?
A: US service members have the same constitutional right to legal counsel as civilians when they are accused of any crime. If you have been accused of a UCMJ violation, it is essential to have defense counsel you can trust to represent you in this process. If you have been wrongfully accused of a violation you did not commit, you will need an attorney's help to prove the truth of the situation and avoid the hearing negatively impacting your career record.
Q: How Much Does It Cost to Hire a Denver Military Defense Attorney?
A: Most criminal defense attorneys charge their clients by the hour, so the more time they need to spend on a case, the more it costs the client. A defense attorney's hourly rate typically depends on their overall experience level and the complexity of the case at hand. Take time to review a potential attorney's billing policy before agreeing to their representation.
The attorneys at The Law Center P.C. have extensive professional experience in military criminal defense. We know the stress and uncertainty that come with receiving notification that you face an Article 32 hearing, and we want to help you approach this difficult situation with confidence. Contact us today to schedule your consultation with our team to learn more about the legal services we offer.