Denver Military Defense Attorney
Members of the United States military forces are beholden to a special set of laws contained within the Uniform Code of Military Justice (UCMJ). The articles of the UCMJ clearly explain codes of conduct as well as potential penalties for certain unlawful acts within military service. If you have been accused of violating UCMJ Article 125: Sodomy, it is vital to know how to defend yourself and the value of having a Denver military defense attorney you can trust on your side.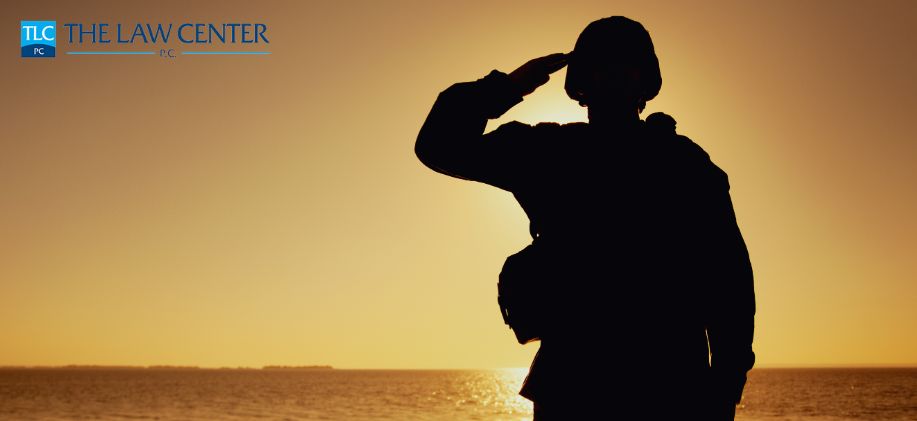 Representing US Service Members Accused of UCMJ Article 125 Violations
Every US citizen has the right to criminal defense representation when they are accused of a crime, and this right applies to members of the military as well. However, if you serve in any branch of the US military and need criminal defense representation, it is vital to find an attorney who understands the UCMJ and military criminal procedure.
The team at The Law Center P.C. has the professional resources and experience you want on your side when you have been charged with an Article 125 violation. Our team has successfully assisted service members in all branches of service with various criminal cases, and we know the challenges you are likely to encounter as you defend against the charges filed against you.
The military criminal court system tends to move faster than the civilian criminal court, so you have a limited time in which to prepare your defense after you have been accused of any UCMJ violation. The sooner you connect with an attorney, the sooner they can start building your defense. The Law Center P.C. is prepared to extend the full extent of our resources and experience to handle your defense.
Understanding Article 125 Violations
If you have been charged with violating Article 125, your case will begin with an Article 32 hearing. This hearing is similar to a pretrial arraignment for a civilian facing criminal charges, and you will have your charges formally read. A preliminary hearing officer will consider evidence and testimony from the prosecution and the defense. This hearing is an opportunity to present exculpatory evidence that could lead to case dismissal.
The preliminary hearing officer will provide nonbinding recommendations after their review of the evidence and testimony in play. They may recommend dismissal if they see insufficient evidence to proceed with a court-martial, or they may refer the case to court-martial as they deem appropriate.
The court-martial procedure is the equivalent of a criminal trial for members of the military. The special court-martial process is typically reserved for enlisted service members charged with offenses that would constitute misdemeanors for civilians, while the general court-martial applies to felony-level offenses and cases against commissioned officers.
No matter how your case unfolds, it is crucial to have defense counsel you can trust on your side. You have a very limited time in which to prepare your defense after you have been charged with violating the UCMJ, and the potential penalties for conviction under Article 125 are severe. It is vital to speak with an experienced Denver military defense attorney as soon as possible so they have sufficient time to prepare your defense.
FAQs About UCMJ Article 125: Sodomy
Q: What Is the Penalty for an Article 125 Violation?
A: The penalties assigned for service members convicted of violating UCMJ Article 125 depend on the exact nature of the violation. If the offense included any forcible sexual conduct, sexual battery of a minor, or false imprisonment of a victim, the defendant could face many years in incarceration in military prison, Dishonorable Discharge from military service, and forfeiture of pay and allowances along with restitution to the victim.
Q: Is Article 125 Discriminatory?
A: There has been a great deal of public debate concerning military issues pertaining to Article 125. Many people believe the rules against unnatural carnal copulation within the UCMJ are needlessly invasive, discriminatory, and contrary to a modernized view of acceptable behaviors. However, the UCMJ stipulates that the acts listed as unlawful in Article 125 are incompatible with military service due to the potential medical issues they may cause.
Q: Can You Be Charged With an Article 125 Violation for Consensual Sexual Activity?
A: The short answer is yes, it is possible for any member of the military to face an Article 125 charge if their conduct fits the description of unnatural carnal copulation stipulated within the article, even if the conduct was consensual. More serious Article 125 cases pertain to nonconsensual acts such as sexual assault, rape, and false imprisonment. Penalties can escalate dramatically if the defendant is charged with assaulting a minor.
Q: Am I Required to Hire a Defense Attorney for an Article 125 Case?
A: You have the constitutional right to legal representation when you are accused of a crime, and it is crucial to take full advantage of this right in any UCMJ violation case. While you can have a defense attorney assigned to you by the military, investing in the services of an experienced private Denver military defense attorney can offer a higher level of personalized defense representation.
Q: What Does It Cost to Hire a Private Denver Military Defense Attorney?
A: The majority of criminal defense attorneys throughout the United States charge their clients by the hour. The attorney sets an hourly rate and then tracks the time they spend working on a case incrementally. The more time the attorney needs to spend on a case, the more it costs the client in legal fees. Always take time to verify an attorney's billing policy before signing a contract for their representation.
The attorneys at The Law Center P.C. have the professional experience and resources you need on your side when you are facing an Article 125 case in the military. The penalties for conviction can be severe and not only end your military career but follow you into civilian life as well. Contact The Law Center P.C. today to schedule your consultation with a Denver military defense attorney to learn how our team can assist you.