Denver Title IX Lawyer
Title IX is a federal law enacted to protect college students from gender discrimination. It prohibits sex discrimination in publicly funded schools in education and activities. Discrimination includes university sexual misconduct and harassment. Though this is a necessary and useful civil rights law to protect many university students and employees from sexual misconduct, those accused still have legal rights and need a strong defense.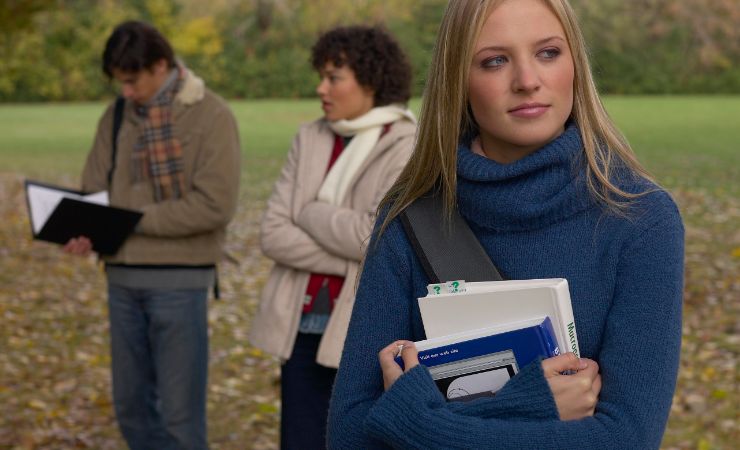 The Law Center P.C.: Your Denver Title IX Defense Attorney
While it is important not to discount the many people who have suffered from sexual misconduct, there are a minority of cases that are false accusations. If you have been accused of violating Title IX, you need effective legal counsel. Often, a university will suspend or expel you for being accused of misconduct, and your side of the story must be represented and defended to prevent this.
Being wrongly accused can leave you very confused and uncertain. Working with a Denver Title IX attorney can help you feel more confident in proceedings and your ability to continue your education. These accusations can lead to serious, lasting consequences, so it's essential that you don't go into it unrepresented. At The Law Center P.C., we can give you the guidance and counsel to protect your rights. Our attorneys work hard to ensure that your side of the case is represented well and that punishments against you are minimized. You deserve to be treated fairly under due process.
Understanding Title IX
Title IX was enacted as a part of the Education Amendments of 1972. It's enforced by the U.S. Department of Education's Office for Civil Rights (OCR) and applies to public and private schools that receive federal funds, including elementary, secondary, and university schools. Schools take violations and punishment of violators seriously as a violation of Title IX, and failure to appropriately respond can lead to a school losing funding. Title IX includes protections against:
Gender- or sex-based discrimination and bullying
Sexually inappropriate comments
Pregnancy or parenting student discrimination
Sexual harassment
Sexual violence
Title IX was created as an update to the Civil Rights Act of 1964, which addressed workplace discrimination but not education discrimination.
Do I Need a Title IX Defense Attorney?
An experienced defense attorney is essential if you have been accused of a Title IX violation. The complainant is protected from retaliation under Title IX, but the law has increased protections for the responder or person accused as of August 2020. All parties involved in a Title IX violation must go through proper due process.
A defense attorney can provide you with legal counsel and protect your rights. Without an attorney by your side, you will have to argue your case during a very stressful situation, whether during mediation or legal proceedings. It is important to remember that if you are found guilty of university sexual misconduct, you may be expelled or lose scholarships or be unable to receive professional licensing in the future. Your attorney can also ensure you know all legal options available to you and the likely outcomes of the investigation. A Title IX attorney is your greatest chance at limiting the severe consequences of a Title IX violation.
Title IX Respondent Due Process
Prior to the changes in 2020, some considered Title IX to have a one-sided investigative approach to sexual misconduct and discrimination charges. Respondents who were accused of misconduct were believed to have no way to represent their side of things or defend themselves against accusations.
Universities were required to act quickly to allegations or lose funding, and as a result, many respondents didn't know they were accused until an investigation had already begun. The schools were able to enact a punishment against a respondent with little or no evidence because these investigations were not part of a criminal court system, meaning there was almost no due process for respondents.
In August 2020, new policies and changes to Title IX were made to protect respondents' rights to due process. These include:
Mediation can be an informal resolution in reasonable cases
Respondents can request access to evidence regarding the investigation
Schools must be impartial and objective during complaints and investigations regarding Title IX
Schools must operate under innocent until proven guilty for investigations and hearings
These changes are meant to ensure that both the complainant and the respondent are protected from sex discrimination and that the respondent is not assumed guilty without evidence.
What Makes a Strong Title IX Defense Attorney
Though a Title IX investigation is not primarily settled in court, there are many ways that an attorney can provide a strong defense during an investigation or the appeals process. This includes:
Evidence and lack of sufficient evidence. Evidence may show that the complainant is incorrect. Lack of sufficient evidence is when the complainant doesn't have strong enough evidence against the respondent to consider them guilty.
False allegations. If the complainant has a reason to make these complaints in revenge or maliciously, there may be a reason to believe the accusation is false.
Consent. In some cases, consent regarding the situation can be proven.
Common Penalties in Title IX Investigations
Often, it is up to the university institution to determine what penalties are used. This will depend on the severity of the accusations. If found in violation, a respondent may see penalties such as:
Expulsion – The accused student is removed from the college or university
Disciplinary suspension – The accused student is suspended and must leave the university temporarily. This means they can't live, work, attend class, or participate in activities on-campus. If these terms are violated, the suspension may become permanent.
Suspension or removal of certain privileges – This may include limitations on activity or function attendance, removal from certain classes or locations, or being prohibited from consuming alcohol on campus.
Restitution – The accused student may be ordered to compensate the university or the individual harmed.
Other penalties may include the following:
Fines
Written reprimand
Written apology
Community service
Educational or counseling sessions
If found in violation, you are likely to suffer damage to your professional and personal reputation and may be unable to continue your educational career. This can have lasting effects on your future.
A student found in violation of Title IX by their school can still face penalties in criminal court. You may face the consequences in criminal court if the complainant also files criminal charges. This makes it especially important to work with a defense attorney.
A criminal court case could result in extreme fines or even jail time if convicted, depending on the severity of the crime. You may also be required to register as a sex offender, which can limit housing and job opportunities for the rest of your life. A criminal defense attorney can limit these repercussions. It's ideal to begin working with an attorney on your Title IX or criminal case as soon as you can.
FAQs About Denver, CO Title IX Law
What Is Title IX Called Now, and When Did It Change?
In 2002, following the passing of Hawaii's U.S. Representative Patsy Mink, Title IX was renamed to the Patsy Takemoto Mink Equal Opportunity in Education Act. Rep. Mink was considered the main author, sponsor, and person who introduced the Title to Congress. A month after her death, the U.S. Congress passed the resolution to rename it, and it was put into law by President George W. Bush to honor Rep. Mink.
How Do You Beat a Title IX Case?
Title IX defense attorneys use several common defense strategies to defend someone accused of college sexual misconduct. This includes witness testimony, including character testimony, to prove the respondent's version of events. It may also include showing past negative behavior by the complainant, such as frequently accusing partners of sexual misconduct as revenge. If a respondent begins working with an attorney early enough, there may be a solution through negotiation with the school and the complainant. This could avoid an investigation altogether.
Who Is in Charge of Title IX Compliance?
Title IX is enforced by the Office for Civil Rights (OCR) in the U.S. Department of Education. The OCR ensures that institutions that are federally funded follow Title IX law and conducts investigations around complaints. The OCR also evaluates and resolves these allegations and provides essential Title IX information to colleges, schools, and universities.
How Are Title IX Cases Investigated?
Each school is required to have a Title IX coordinator who handles complaints and reviews them. Investigations are conducted by the school's Title IX office and may include fact-gathering and interviews of both parties. If the school fails to investigate complaints in a reasonable time promptly, the OCR may begin its own investigation.
Finding the Right Attorney For Colorado Title IX Defense
Even though a Title IX investigation isn't part of the criminal court process, you are still allowed a defense attorney throughout the investigation and hearings. If you've been accused of a Title IX violation in Denver, it's essential that you find legal counsel as quickly as you can. At The Law Center P.C., we can give you the strong advocacy that you need in this complex and difficult situation. You deserve fair due process. Contact our team today to see how we can help you.